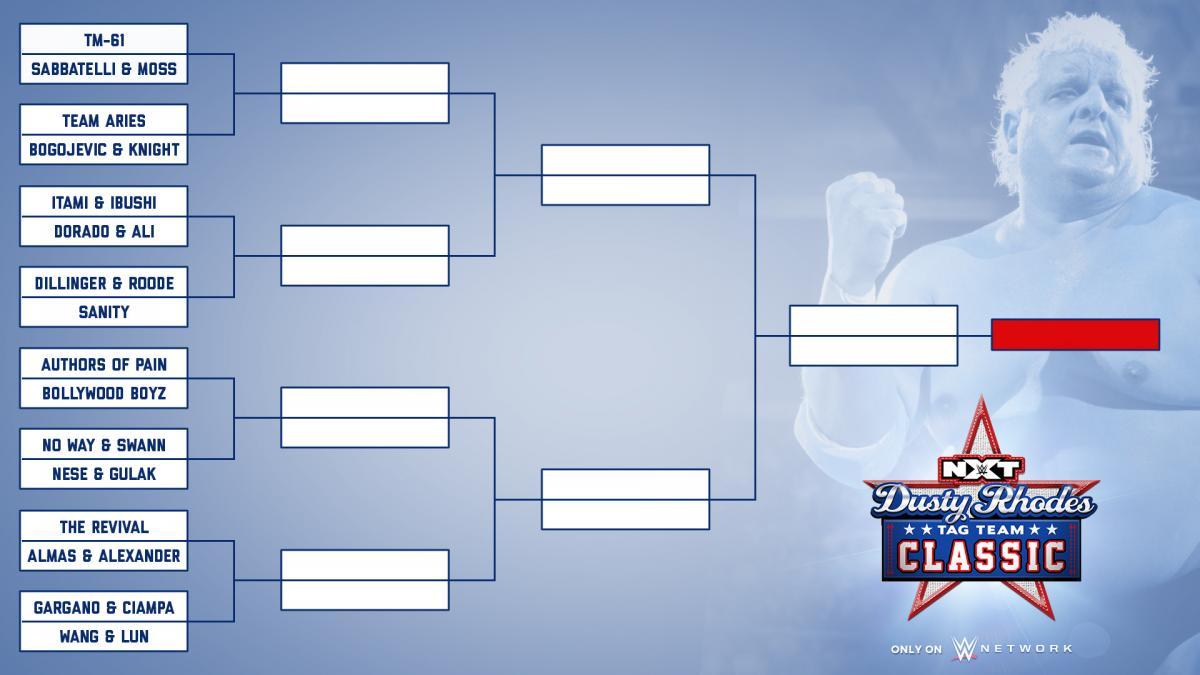 On last week's NXT, William Regal announced the return of the Dusty Rhodes Tag Team Classic and WWE just released the bracket. There are a lot of teams on here that I'm looking forward to see compete – Bobby Roode and Tye Dillenger, Hideo Itami and Kota Ibushi, the Revival and more.
The duo of then-NXT champion Finn Balor and Samoa Joe won last year's tournament after they defeated Baron Corbin and Rhyno in the finals. Returning to this year's tournament are the Revival, who made it to the semi-finals last year and the duo of Johnny Gargano and Tommaso Ciampa, who were eliminated in the quarterfinals.
I'm not going to do a complete bracket because there are already some spoilers for the tournament. I think Austin Aires and his mystery partner – rumored to be former Ring of Honor champion Roderick Strong – will eliminate Ibushi and Itami in the semifinals. Gargano and Ciampa will defeat the Authors of Pain to make it to the championship round.
Then it's going to be Aires and his partner to win the tournament.
Tagged: dusty rhodes classic, johnny gargano, nxt, tag team, wrestling, wwe